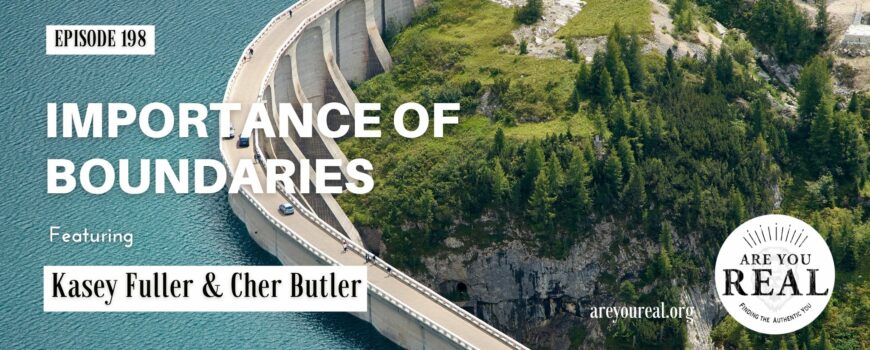 This conversation is a follow-up to our previous episode about setting boundaries. Within this topic, Kasey and Cher have covered some very practical topics that are relevant to everyone at some point in their lives, and they are diving deeper in discussing boundaries in today's show. Join us!
Good boundaries benefit the body, soul, and spirit, and boundaries were first established by God. The enemy and the world always seek to blur the boundary lines that God has set, but we should live to God's standards and not our own. We cannot trust ourselves to "self-regulate," but we need to align our thinking with God's and let Him renew our minds. 
Kasey and Cher talk in detail about the boundaries we need concerning entertainment, sports, fitness/exercise, and sexuality within marriage. In all of these areas, our lack of boundaries will give Satan an open door for destruction and feed the spirits of darkness and depression. Is your heart a place where darkness reigns or where the Holy Spirit is welcome? When we allow modern society to "muddy the waters" of our thinking about sensitive topics like sexual molestation/predation and gender transitioning of children, we are forsaking the boundaries that God has given us for our protection. As God's children, we are never designed to function apart from the Holy Spirit, but many times we choose to live according to our own boundaries and go our own way.  
Resources:
Find out more about Cher's ministry and upcoming I Will Not Keep Silent classes and events: www.iwnks.com 
Explore our podcast episodes and find resources at areyoureal.org.