33: Glorifying God Through a Fighting Spirit with Dylan Peck
Dylan Peck grew up in a small town and began fighting at an early age. He contracted spinal meningitis at the age of 3 and had his first brush with death. He ended up recovering and learned to walk and talk again. Years went by and Dylan and his family ended up losing their home and possessions in a flood. Later in life, as he was serving the Lord, he was involved in a motorcycle accident. Dylan went into survival mode and ended up losing his leg as a result of the accident. He was born a fighter and he continues to share the how God has been faithful in delivering him from every trial he has encountered. Today, he travels the world speaking and sharing his testimony of God's faithfulness.
What you'll hear in this episode:
Dylan's passion: ministry and people
Dylan's work with I'm a Fighter Ministries: He travels, speaks, prays, and fellowships
Dylan's business life that helps fund the ministry
An inspirational scripture: II Corinthians [4:17]—"for this light and momentary affliction is preparing us for an eternal weight of glory that is beyond all comparison."
April 2013: motorcycle accident in which Dylan lost a leg
The journey to physical and emotional healing
The 17 year-old driver and Dylan's forgiveness
Why Dylan focuses on God's blessings and the future, not the struggles and the past
Dylan's current church ministry in Banning, CA
Dylan's gifts: exhortation and encouraging people, his positive attitude and faithfulness
The importance of faithfulness
Looking ahead to God's work in 2017
Dylan's weakness: being a people pleaser and being sensitive to what they think
Dylan's advice to those who don't love themselves: "Speak life over yourself and your situations; I do this when I tell myself something good about me each day—in the mirror."
What is God stirring in Dylan RIGHT NOW? Missions at home and abroad, and helping others with their spiritual and physical needs
The power of your presence in someone's need—just be there for them
A daily habit that contributes to success? "What doesn't work is doing it all in your own strength. I start each day with worship music, praise and prayer, and reading."
A book that has inspired Dylan? The Emotionally Healthy Leader by Peter Scazzero
Dylan's advice to his younger self: "I would go back to when I was a young basketball player and instill some confidence in myself."
Dylan's parting advice: "You are able. You are loved. The Father who created heaven and earth loves you right where you are, and He wants the best for you."
Download a FREE audio book today with Audible.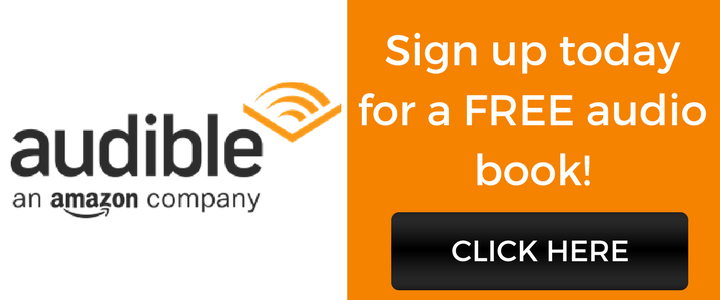 Connect with Dylan: