07: Music, Ministry and Missions with Andy Dietz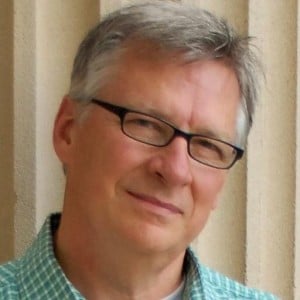 A graduate of West Texas A&M University, Andy Dietz majored in mass communications and earned a double minor in music and English. He and his twin brother traveled the world using their tenor voices, toured with the USO, and recorded four albums as part of gospel quartet The Royalheirs, and three albums as the Dietz Brothers. Andy has pastored several churches and followed his heart for missions to over forty countries with a focus on China. He and his wife, Becky, live in Groom, Texas. They have four married children, and eleven amazing grandchildren. Andy is the author of "Kidnapped In Budapest," and contributor to the devotional book "The Chosen Path." Andy has a new book that should be released this summer, "TRUTH, the Pathway to Life! …Finding Your Purpose" and a new devotional contribution that will also release in the summer.
What you'll hear in this episode:
How Andy's ministry began with singing with his brother in church, and then opened up to larger audiences

Andy's path went from Music Evangelism to Student Ministry to Missions, and now to Senior Pastor.

Andy points to John 14:6 as his life verse: "I am the way, the truth, and the life: no man cometh unto the Father, but by me."

How  John 14:6 corresponds to Andy's new book about . . . Truth!

We, as Christians, often fall into the trap of believing Satan's lies about ourselves instead of trusting in God's truth!

One of Andy's favorite quotes is from Dr. Roy Fish: "Not everyone who begins to sink, sinks, but everyone who sinks begins to sink."

As Peter, when we keep our eyes on Jesus, and HIS TRUTH, we won't sink!

Andy describes what it means to "put your 'YES' on the altar" in response to God's call.

How God uses the things we are passionate about to steer and stretch us "out of our box"

Andy describes the challenge and the failure he felt as a new parent; he overcame this by focusing on "rites of passage," teaching his children things they need to know.

The natural process in raising children is to raise them to pull away and be adults, but some parents today never help their children learn to be adults.

Andy encourages mission trips as an effective way for kids to learn responsibility.

For Andy, the combination of working with young people and doing missions work was what turned the light bulb on for him in defining God's purpose for him.

Andy describes an amazing part of his missions work, taking young people to work at an orphanage in Mexico.

Let's Get Real! Round Questions:

What is your biggest strength? "Mercy—it's the spiritual gift that motivates me."

What is your biggest weakness? "Wanting someone else to reach out and help someone instead of realizing that I need to do it."

What is the biggest thing God is stirring up in your life? "For the organized church to wake up and find their purpose!"

Kung Fu Round Questions:

What does sharing the gospel look like for you, outside of church? "It's a daily awareness, looking for God's divine appointments with people with whom to share the gospel."

What is a daily habit that you can share with us? "Taking time daily to hear God."

What is a book that has impacted you recently?

How to Worship a King

, by Zach Neese

What is a resource that you can recommend to our listeners? "I like

www.joelrosenberg.com

because he has such awareness of what's going on in the world, especially regarding Israel."

What advice would you give to the "younger" you? "I would want to go back to age 13, and have somebody like me to tell the younger me to find my purpose."

What parting advice do you have for our listeners? "Find your passion; develop that passion to find you place in the kingdom of God."
Resources:
Find Andy on Twitter @Andykidnapped, and find his books on Amazon; the newest book will be out later this year.