09: Finding a Life-Changing Passion with Cliff Ravenscraft
Cliff Ravenscraft began podcasting as a hobby before podcasting was on anyone's radar. He worked as an insurance agent and began creating podcasts on the side. The content of his podcast was a topic he was passionate about, and he became more interested in the relationship building and the content marketing from his podcast. Cliff eventually decided to make the scary leap and leave his full-time job and become a full-time podcaster. Cliff believes that he is doing exactly what he was meant to do in life and he looks for opportunities to minister anytime he can.
What you'll hear in this episode:
Cliff's passion: to take life to the next level; to entertain, educate and inspire
A favorite quote from I Peter [3:15]-16: "Be prepared to give a reason for the hope that you have, but when you do, do it with gentleness and respect."
Why you should have respect for everyone and where they are in their journey
How Cliff cultivated his childhood love for CB radio broadcasting into podcasting
How Cliff ended up in the insurance business—and was VERY successful
The connection between selling and sharing your faith
Cliff shares the unbelievable story of how he and his wife ended up blogging and podcasting about the TV show, Lost
How the podcast had a positive, powerful, spiritual impact—with over 65,000 eventual subscribers!
The power of podcasting: Connecting over shared passions
The average fundamental Christian's mentality about relationships
How Cliff became unlikely friends with an atheistic, bisexual humanist
How relationships are formed
Why Christianity focuses on differences and not shared passions and common ground
Why Cliff left organized congregational worship in 2010
How Cliff left his lucrative insurance career and encountered a stressful time of financial woes
Cliff's amazing story of "the check" and trusting God
Cliff's biggest strength? "The fact that I love people and want to help them succeed."
Cliff's biggest weakness within his strength? "I love everyone and want to help everyone. I say YES to everyone except myself."
What is God stirring within Cliff right now about his business? "Boldly stepping out into new things. I never felt more alive than when I stepped out of my insurance career into the world of podcasting."
Cliff's new endeavor over the next two years? Live events that will generate $1 million in a weekend!
Cliff's course, Podcasting A-Z, has had 650 students. It's 100% guaranteed and his #1 income generator. He becomes your personal podcasting coach for four weeks!
Jon's word from God for Cliff!
Cliff's vision for the future!
Cliff's parting advice, from "The Myth of the Overnight Sensation," an excerpt from Jason Fried's book, Rework: "Trade the dream of overnight success for slow, measured growth."
You can download Cliff's recommendation "Blue Like Jazz" for FREE with Audible.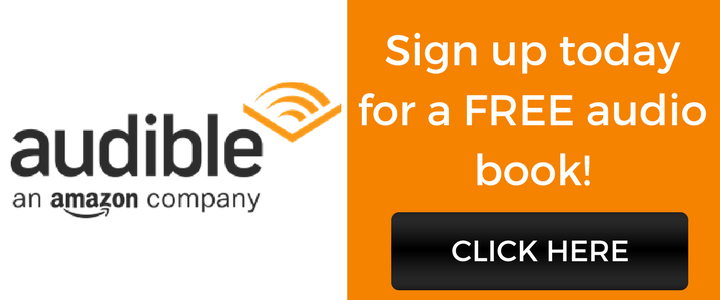 Resources:
Blue Like Jazz by Donald Miller