It was such a privilege to get to interview Paul Young, acclaimed author of The Shack for my podcast. Talk about a person fully and authentically living their faith and the gifts that God has given him—Paul has a way of drawing you in with his words and hitting you with the "way it is." It was great to hear how Jesus has taken a man at rock bottom and brought him out to show him who he authentically is. To then see the widespread affect of that authentic nature in his influential novel is an incredible testimony of redemption through Jesus.
It became very clear very quickly that Paul's passion is to put his transformed life on display. They key theme seemed to be this idea of healing, and how hiding away your mess and your brokenness is the exact opposite of that healing process. I've collected some bits of wisdom from his wise words and incredible story.
1) Loss runs deep, and it runs deep in all of us.
The key to The Shack's success is how fully the subject matter embraces humanity's darkest loss: the loss between a parent and their child. The full weight of those emotions is hard to read. I myself struggled through a few chapters. However, the reward for the reader is pretty fantastic, as the ending shows such redemption from unimaginable darkness.
"If you get the deepest lost, you get all the other ones," Paul told me. There is no mistaking that The Shack is about his own losses. He's walked through sexual abuse, abandonment, addiction, affairs, and years of stifling the truth from his own wife.
Before healing can begin, we have to acknowledge the losses we have faced and our own response to those losses. We have to actually see the darkness.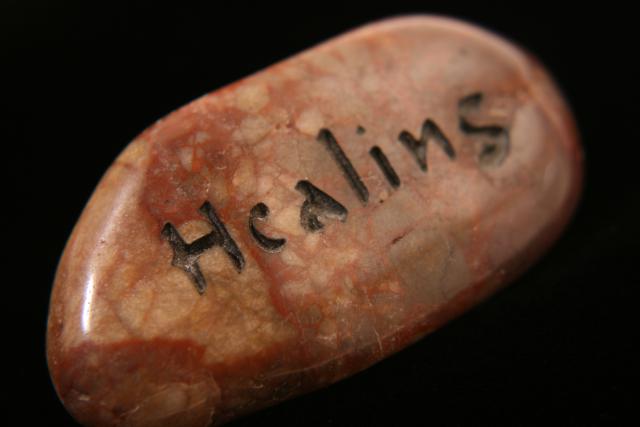 2) Healing is a process
The keyword to healing is this word "process." It's messy, it's rough, and many take the easy way out.
"It is a very difficult thing to begin to look at your own stuff. Going into this 'Shack,' the broken place, instead of trying to cover it up…to dismantle it to the foundations took years and years. My "weekend" in the Shack took about 11 years."
Paul is incredibly honest about his addictions and affair. So it is no surprise that healing with his wife, Kim, began what became an 11-year journey to a place where he could even write the book for his children. Even more incredible is that this process was centered on the goodness of God in the midst of all of this pain and betrayal of trust.
Paul suffered real pain. He was brought to the point where his choices were to fix it and live, or end his life now. By the grace of God, Paul was able to work through the hard process of healing and live.
3) Letting go of your secrets is a must
Hiding is the opposite of healing, and yet Paul was very good at hiding. He never went to his "Shack" or let anyone else anywhere close to it. It took 4 days to tell his wife Kim all his secrets, from his history of abuse to his recent affair.
Yet that very day was the moment that Jesus began a work in him that ended with finding out who he truly was. Those secrets and shame left him struggling within his own mind. He could not understand who he was created to be until he stopped fighting for control over his life and lived in the light of truth.
For us to heal, to live authentically, to discover our purpose, we have to cut out the secrets. We have to stop hiding who we are. With that comes pain, but if Paul's story is any promise, we can hope to be better men and women for it!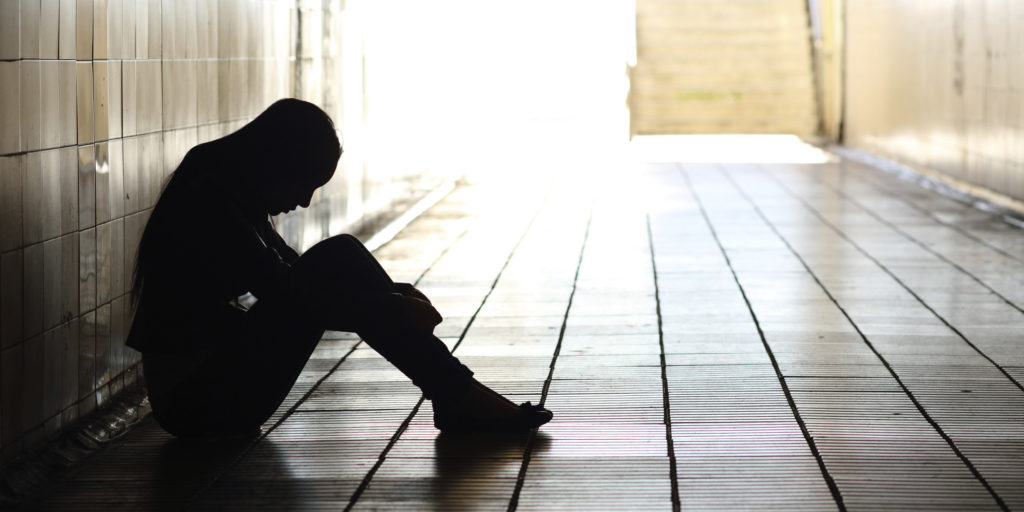 4) You never heal alone 
Paul's advice to his much younger self would be only one reminder: "You are never alone."
We punish the addict by isolating and rejecting him. We claim independence when the very thing we really need is to turn to others in our suffering. Paul could not heal until he sought help from community. Thankfully, this is the pattern in which the world seems to be shifting.
Paul cited those linchpin verses from Romans 8: "For I am convinced that neither death nor life, neither angels nor demons, neither the present nor the future, nor any powers,  neither height nor depth, nor anything else in all creation, will be able to separate us from the love of God that is in Christ Jesus our Lord"
The key for Paul, and for those of us struggling to heal from the brokenness in our world, is that nothing ever created can separate us from the love of God. We are never away from his love, and that knowledge is what carried Paul through his "Great Sadness" and into his current life filled with peace, community, and renewed trust.
For Paul, it is an issue of belonging: "You either keep spreading your ability to hurt others because of your own hurt, or you embrace [the pain]. Some are either smart enough to get help, or you get caught."
So where are you today? Are you not quite living that authentic life because you are still in hiding? Or have you "gotten caught" and are forced to choose to heal or hide again? I'm speaking from experience here: choose to heal. Open up to someone. It'll be worth it to see the gifts and talents left when you make it to the other side.
Listen here to the interview http://rureal.org/6rbp