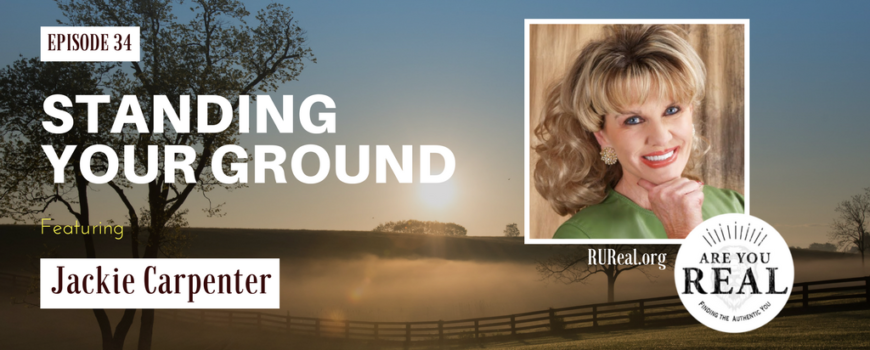 Don't forget: Friday, January 27 at Happy State Bank, the training center in downtown Amarillo, we are holding a Growth Conference. This conference will change the way you see the world around you! We will have 10 awesome speakers talking about several interesting topics that you won't want to miss! We will be talking about finding purpose in your life, the blueprints in your life, getting a vision for your life, and the tagline: "how to make it happen". Don't forget to sign up right now at http://www.jodyholland.com/
Today's guest is Jackie Carpenter. Jackie is the author, motivational speaker, and executive producer of a multi-award winning featured film based on her life: Stand Your Ground. She is the author of The Bridge and Georgia Justice. Jackie is also the host and executive producer of The Christian View and publisher for The Christian View online magazine.
What you'll hear in this episode:
Why Jackie wrote her book
Why you need to read her book to really understand what she and her family have gone through
How God can take a tragedy and use it for His glory
What was going through Jackie's mind when she thought "Why did God do this?"
How God used Jackie's son to bring people closer to Him
What things in Psalms 91 that Jackie declares over her family
What happened to Jackie physically and spiritually
Why Jackie clings to Psalms 91
Why it was a struggle for Jackie to meet with the lawyers
Why Jackie has no trouble declaring that she is a faith addict
How did Jackie's family try to go back to 'normal life'
What kind of 'spiritual warfare' did Jackie go through
What doors did God open for Jackie
What Jackie's biggest weakness is
Where can you find Jackie
What would Jackie tell her younger self
Why Jackie says you should raise your children in church
Don't forget to rate and review us! Have a great rest of the day!
Resources:
The Bridge by Jackie Carpenter
Georgia Justice by Jackie Carpenter